Chesapeake Bay Fishing Report: April 27, 2016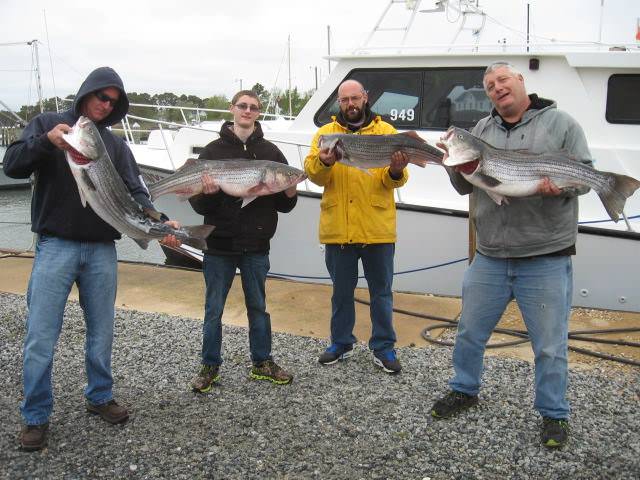 This may have been our best day of fishing for rockfish yet this season! We left the dock bright and early, and even though it was raining, the fish didn't seem to care! These guys caught their limit before we could even get all of our lines out! It was a fantastic day! They even caught a few big fish that had to be thrown back! Now, they're talking about booking a couple of fishing charters with us this fall!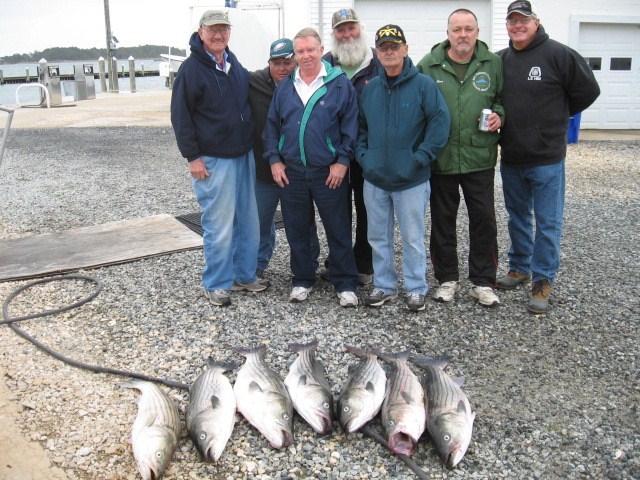 These guys have been fishing with us for well over 15 years! What you see in the above picture is part of the reason why! We left the dock at 1pm, started catching fish at 3pm, and had our limit of monster rockfish by 4pm! It doesn't get any better than that! We would see huge piles of bait fish on our fish finder, and have three rods go down at the same time! Quite a bit of fun for these guys!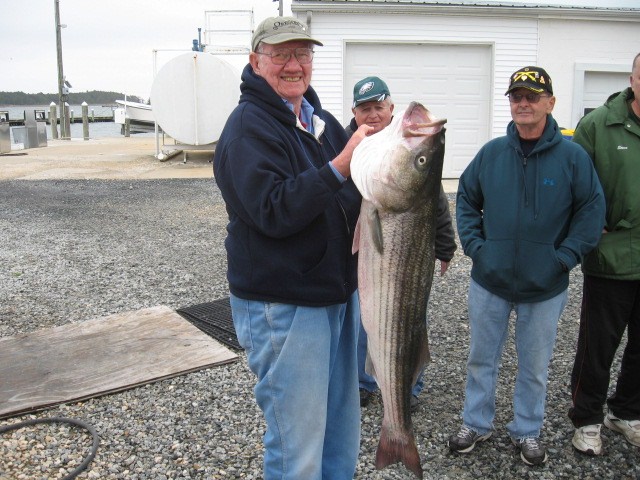 Here, we see 90 year-old John Bilic of Collingswood, New Jersey, with his monster trophy striped bass! This was the biggest fish of the day and he caught it! No, this is not the biggest fish that he caught, but it ranks among them! Congratulations, John!